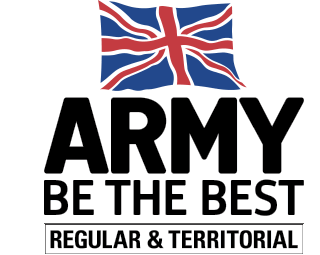 Leeds City Vixens have signed up with the
British Army
for a deal that kits out their entire women's section for the next 2 years. The Vixens will proudly display the Army's 'Be the Best' logo on all of their shirts and that's exactly how they mean to carry on!
There's a confident, resurgent atmosphere around the whole team this year. After 3 seasons as runner up, it now looks like this is the season that will finally see them promoted to the lofty heights of the Northern Premier League. Placing them as one of the top 36 teams in England for the first time in their history. Not only have they got the support and results to prove they are the best but the club's success is acting as a magnet to ambitious players from surrounding clubs who also want to sign up to 'Be the Best'.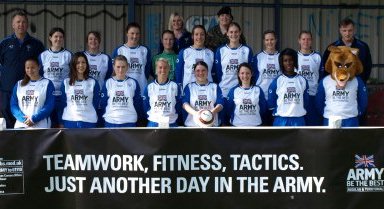 Photographed with the team are :- Head of women's football, Lisa Woodhead next to Sgt Annette McChesney at the back. Martin Cockerill Vixens founder on the left and manager Matt LeClaire on the right.
On the front row is Vicky the Vixen, Leeds City Vixens foxy friend!
On the pitch the Vixens beat promotion contenders Rochdale 5 - 1
See all the goals on the
Vixens versus Rochdale
mpg video - 2 min. - 11 Mb.
Including goals from Michelle, Stacey and Danica.