Some Pictures and a couple of videos from previous Vixens five-a-side tournaments.





Our sixteenth annual 5 A-side tournament took place on Sunday 18th May 2008 at the same venue as last year, the Leeds University fields off Otley Road, Leeds LS16 6HQ.
With entries from under 9, 10, 11, 12, 14, 16 and open age teams, There was always something going on.
Picture Page
0.1Mb plus mpg videos.
York City triumphant after beating Mallet YC in the U14s final.

ManningStainton are delighted to sponsor Leeds City Vixens Football Club as part of a commitment to support the local communities where we work and make a difference to people's lives.

In a change to our normal venue, This years tournament was held at the Leeds University fields behind the YMCA, Leeds LS16 6HQ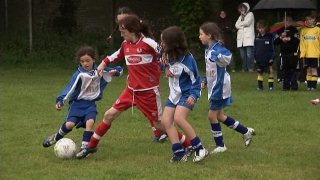 Picture page,
0.2Mb
Lost Property :
Early on in the tournament an electronic device was handed in as found on the fields.
We would love to get this back to it's rightful owner. Please email Martin Cockerill at the address at the bottom of this page with your phone number if it belongs to you.
The Vixens fourteenth annual 5 A-side tournament was held at Bramhope Rugby Club, Sunday 14th May 2006.
Picture page,
0.5 Mb plus mpg videos.