---
Vixens 8 v 1 Wakefield
---
Sunday 21st November 2010
In a rare double bill at Bracken Edge the reserves kicked off at 11am against Wakefield reserves and this was followed at 2pm by the first team kicking off their defence of the county cup against Brayton Belles.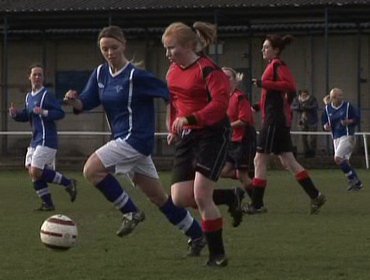 More pictures and video >>>
Manager was
Tim Quirke
Played in the West Riding County Women's League
County Premier Division.
Results
(From the FA website).
Bradford City v Leeds City Vixens
6.15pm at Osset Town FC, Ingfield, Prospect Road, Osset, WF5 9HA.
Match report and action pictures on the
wrgfl website.
Manager was Martin Pearce.
Played in the
West Riding Girls Football League